L Is for London (Paul Thurlby ABC City Books) (Hardcover)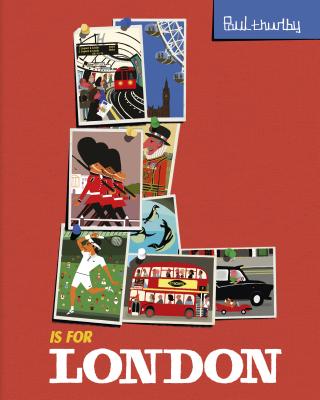 $19.99
Email or call for price
Description
---
An alphabet book to discover the best of London with award-winning illustrator Paul Thurlby!
From A for Abbey Road, K for Kew Gardens, L for London Eye, T for Tower Bridge, to Z for London Zoo and more, this striking book is bursting with the sights, sounds, and energy of London! See familiar, iconic landmarks and discover the lesser known charms of the city. London has never been more spectacular!
P.S. If you look carefully, you'll notice a sneaky little animal on every spread, exploring the city sights with you!
About the Author
---
Paul Thurlby graduated from University of Buckinghamshire and became a full-time illustrator. His graphic style has been seen in numerous journals and publications. Paul Thurlby lives in England. Visit him at paulthurlby.com.