Late Westerns: The Persistence of a Genre (Postwestern Horizons) (Hardcover)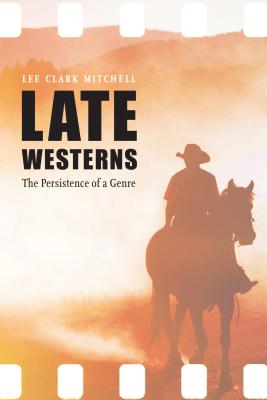 $55.00

Usually arrives at our store within 4-7 days
Description
---
For more than a century the cinematic western has been America's most familiar genre, always teetering on the verge of exhaustion and yet regularly revived in new forms. Why does this outmoded vehicle—with the most narrowly based historical setting of any popular genre—maintain its appeal? In Late Westerns Lee Clark Mitchell takes a position against those critics looking to attach "post" to the all-too-familiar genre. For though the frontier disappeared long ago, though men on horseback have become commonplace, and though films of all sorts have always, necessarily, defied generic patterns, the western continues to enthrall audiences. It does so by engaging narrative expectations stamped on our collective consciousness so firmly as to integrate materials that might not seem obviously "western" at all.

Through plot cues, narrative reminders, and even cinematic frameworks, recent films shape interpretive understanding by triggering a long-standing familiarity audiences have with the genre. Mitchell's critical analysis reveals how these films engage a thematic and cinematic border-crossing in which their formal innovations and odd plots succeed deconstructively, encouraging by allusion, implication, and citation the evocation of generic meaning from ingredients that otherwise might be interpreted quite differently. Applying genre theory with close cinematic readings, Mitchell posits that the western has essentially been "post" all along.
 
About the Author
---
Lee Clark Mitchell is the Holmes Professor of Belles-Lettres and a professor of English at Princeton University. He is the author of Mere Reading: The Poetics of Wonder in Modern American Novels; Westerns: Making the Man in Fiction and Film; and Determined Fictions: American Literary Naturalism, among other books.
 
 
 
 
Praise For…
---
"Scholars familiar with the Western genre of film and literature will find this book of particular value, as will those concerned with questions of genre in film studies. Its greatest strength lies in the variety of films selected for close viewing. . . . Mitchell makes an overall clear and persuasive argument for the continuation of the Western film genre and that there is nothing 'post' about it."—Rebecca Trammell Couch, Western American Literature

"Lee Clark Mitchell argues the often autopsied genre is well and alive, and ever-evolving without changing at its core. Examining a fistful of films, from 3:10 to Yuma to Brokeback Mountain to No Country For Old Men, he makes his points in persuasive detail."—Henry C. Parke, True West

"Scholars and enthusiasts alike will place this volume beside Mitchell's Westerns on their shelves."—Lydia R. Cooper, American Literary History

"Late Westerns offers a helpful and timely contribution to an important and growing area in the field of Western film studies, one anchored in the broader field of genre studies. All of the chapters are expertly written in a confident and highly readable style and, furthermore, indicate the work of a scholar completely in charge of his subject matter."—Matthew Carter, senior lecturer in film at Manchester Metropolitan University and author of Myth of the Western: New Perspectives on Hollywood's Frontier Narrative