The Jack Cade Rebellion of 1450: A Sourcebook (Paperback)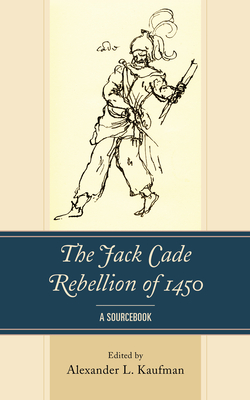 This item is not available.
Description
---
The Jack Cade Rebellion of 1450 was an uprising of the commons of England--most of whom were from Kent, Norfolk, and Essex--that culminated in a battle on London Bridge. The rebel force, led by a mysterious man known as Jack Cade, protested King Henry VI's ineffectiveness as a leader, the over-taxation of the working classes, the crown's failed attempts to secure French territories, and the corrupt bureaucrats and church officials. This book collects, for the first time, primary documents related to the rebellion that have been translated into Present-Day English or glossed for ease of reading. The sources included in this book comprise the rebels' petitions, entries from medieval and early modern chronicles, letters and formal correspondences, official government documents, and political poems of the fifteenth century. Students interested in urban history, popular rebellions, medieval and early modern studies, legal studies, criminal justice, Shakespeare, and artistic expressions of protest will find these primary sources invaluable.
About the Author
---
Alexander L. Kaufman is Reed D. Voran Distinguished Professor of Honors Humanities and professor of English at Ball State University.