Reframing Cult Westerns: From the Magnificent Seven to the Hateful Eight (Hardcover)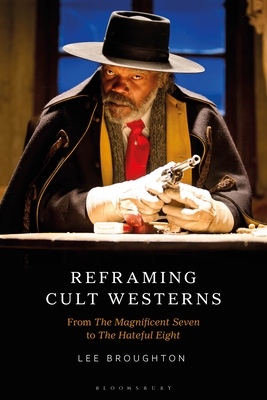 This item is not available.
Description
---
Once one of the most popular film genres and a key player in the birth of early narrative cinema, the Western has experienced a rebirth in the era of post-classical filmmaking with a small but noteworthy selection of Westerns being produced long after the genre's 1950s heyday. Thanks to regular repertory cinema and television screenings, home video releases and critical reappraisals by cultural gatekeepers such as Quentin Tarantino, an ever-increasing number of these Westerns have become cult films. Be they star-laden, stylish, violent, bizarre or simply little heard-of obscurities, Reframing Cult Westerns offers a multitude of new critical insights into a truly eclectic selection of cult Western films.
These twelve essays present a wide-ranging methodological scope, from industrial histories to ecocritical approaches, auteurist analysis to queer and other ideological angles. With a thorough analysis of the genre from both American and international perspectives,
Reframing Cult Westerns
offers fresh insight on the Western as a global phenomenon.
About the Author
---
Dr. Lee Broughton is a freelance writer, critic, film programmer and lecturer in film and cultural studies. He is the author of The Euro-Western: Reframing Gender, Race and the 'Other' in Film (2016) and the editor of Critical Perspectives on the Western: From A Fistful of Dollars to Django Unchained (2016). He has contributed chapters and articles to numerous edited collections and academic journals.