Wolves at the Door: Migration, Dehumanization, Rewilding the World (Hardcover)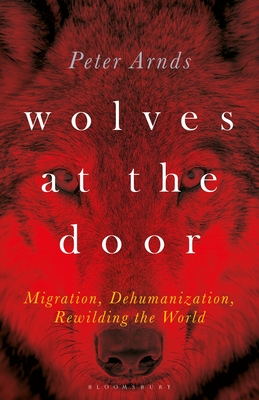 This item is not available.
Description
---
In view of the current rhetoric surrounding the global migrant crisis - with politicians comparing refugees with animals and media reports warning of migrants swarming like insects or trespassing like wolves - this timely study explores the cultural origins of the language and imagery of dehumanization.

Situated at the junction of literature, politics, and ecocriticism, Wolves at the Doortraces the history of the wolf metaphor in discussions of race, gender, colonialism, fascism, and ecology. How have 'Gypsies', Jews, Native Americans but also 'wayward' women been 'wolfed' in literature and politics? How has the wolf myth been exploited by Hitler, Mussolini and Turkish ultra-nationalism? How do right-wing politicians today exploit the reappearance of wolves in Central Europe in the context of the migration discourse? And while their reintroduction in places like Yellowstone has fuelled heated debates, what is the wolf's role in ecological rewilding and for the restoration of biodiversity?

In today's fraught political climate, Wolves at the Door alerts readers to the links between stereotypical images, their cultural history, and their political consequences. It raises awareness about xenophobia and the dangers of nationalist idolatry, but also highlights how literature and the visual arts employ the wolf myth for alternative messages of tolerance and cultural diversity.