Noir in the North: Genre, Politics and Place (Paperback)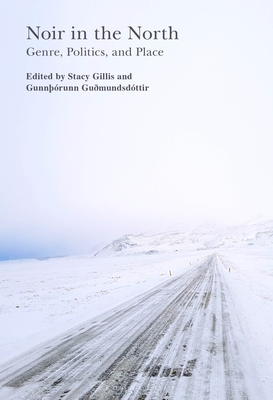 This item is not available.
Description
---
What is often termed 'Nordic Noir' has dominated detective fiction, film and television internationally for over two decades. But what are the parameters of this genre, both historically and geographically? What is noirish and what is northern about Nordic noir? The foreword and coda in this volume, by two internationally-bestselling writers of crime fiction in the north, Yrsa Sigur ard ttir and Gunnar Staalesen, speak to the social contract undertaken by writers of noir, while the interview with the renowned crime writer Val McDermid adds nuance to our understanding of what it is to write noir in the North.
Divided into four sections - Gender and Sexuality, Space and Place, Politics and Crime, and Genre and Genealogy -
Noir in the North
challenges the traditional critical histories of noir by investigating how it functions transnationally beyond the geographical borders of Scandinavia. The essays in this book deepen our critical understanding of noir more generally by demonstrating, for example, Nordic noir's connection to fin-de-si cle literatures and to mid-century interior design, and by investigating the function of the state in crime fiction.
About the Author
---
Stacy Gillis is Lecturer in Modern and Contemporary Literature at Newcastle University, UK. She is the editor of four books, including Feminism, Domesticity and Popular Culture (co-edited with Joanne Hollows, 2009). Gunnthorunn Gudmundsdottir is Professor of Comparative Literature at the University of Iceland. She is the author of Representations of Forgetting in Life Writing and Fiction (2016).