New Directions in Early Modern English Drama: Edges, Spaces, Intersections (Hardcover)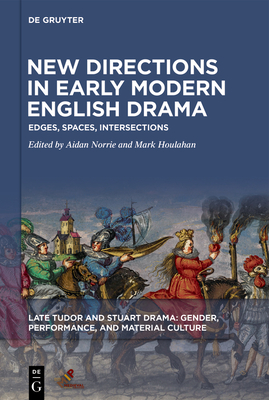 Description
---
New Directions in Early Modern English Drama examines some of the people, places, and plays at the edge of early modern English drama. Recently, scholarship has begun to think about the edge - particularly in relation to the canon and canonicity. This book demonstrates the people and concepts long seen as on the edge of early modern English drama made vital contributions both within the fictive worlds of early modern plays, and without, in the real worlds of playmakers, theaters, and audiences.
The collection engages with topics such as child actors, alterity, sexuality, foreignness, and locality to acknowledge and extend the rich sense of playmaking and all its ancillary activities that has emerged over the last decade.
These essays by a global team of scholars bring to life people and practices that flourished on the edge, manifesting their importance to both early modern audiences, and to current readers and performers.
About the Author
---
Aidan Norrie, University of Warwick, Coventry, UK; Mark Houlahan, University of Waikato, Hamilton, New Zealand.