Reading the Old Norse-Icelandic "Maríu Saga" in Its Manuscript Contexts (Hardcover)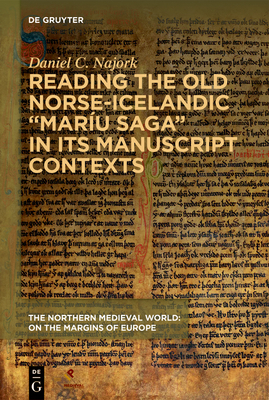 This item is not available.
Description
---
Mar u saga, the Old Norse-Icelandic life of the Virgin Mary, survives in nineteen manuscripts. While the 1871 edition of the saga provides two versions based on multiple manuscripts and prints significant variants in the notes, it does not preserve the literary and social contexts of those manuscripts. In the extant manuscripts Mar u saga rarely exists in the codex by itself. This study restores the saga to its manuscript contexts in order to better understand the meaning of the text within its manuscript matrix, why it was copied in the specific manuscripts it was, and how it was read and used by the different communities that preserved the manuscripts.
About the Author
---
Daniel C. Najork, Arizona State University, Tempe, USA.