The Brawler's Encyclopedia: An Unofficial Strategy Guide for Players of Brawl Stars (Hardcover)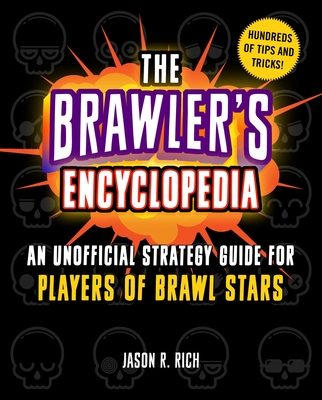 Description
---
The Must-Own Insider's Guide to the Gaming Sensation!
Brawl Stars
is one of the latest real-time multiplayer gaming phenomena to captivate players all over the world. Players team up in threes to navigate mazes, shoot at enemies, and collect colorful gem stones. In order to triumph, players must react quickly, aim precisely, and develop strategy to perform well in each three-minute match. To keep the game interesting,
Brawl Stars
offers several unique game play modes, each focusing on a different primary challenge.
With the valuable tips in this illustrated, information-packed guide, gamers will be better equipped to:
Develop strategies for success at each different level
Master the various playing arenas (mazes) and snag more wins
Take advantage of the unique features of each gameplay mode
The Brawler's Encyclopedia
will introduce young readers to this exciting and challenging game. This full-color how-to guide includes hundreds of full-color screenshots showcasing some of the more collectible skins that can be unlocked or purchase and explaining all aspects of the game in a way that appeals to newbs and experienced gamers.  
About the Author
---
Jason R. Rich (www.JasonRich.com) is an avid gamer and the author of more than two dozen full-length computer and video game strategy guides. He's also contributed thousands of game reviews and articles to national magazines and websites, and has worked as a consultant to some of the world's biggest computer and video game developers and publishers. Follow him on Twitter/Instagram (@JasonRich7).