Old Indian Legends (Paperback)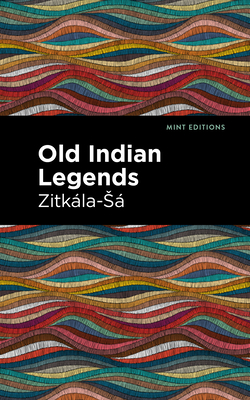 Description
---
Old Indian Legends (1901) is a collection of traditional stories from Yankton Dakota writer Zitk la-S . Published while Zitk la-S was just beginning her career as an artist and activist, Old Indian Legends collects fourteen traditional legends and stories passed down through Sioux oral tradition. Intending to keep the stories or her people alive, Zitk la-S popularized and protected these cultural treasures for generations to come.
In "Iktomi and the Ducks," spider-trickster spirit Iktomi befriends a group of ducks by playing them music to dance to. Gaining their trust, he sends them into a dancing frenzy causing them to break their necks, after which he takes them to his teepee to cook a meal. When a tree branch snaps outside, distracting Iktomi, a pack of wolves moves in for a feast of their own. In "Iktomi's Blanket," a starving Iktomi prays to Inyan for a blessing of food. Stumbling across a deer carcass, he believes his prayers have been answered and prepares a fire to roast the deer meat over. Feeling a chill, however, he goes to his teepee for a blanket, leaving the fire unattended. Throughout her collection, Zitk la-S faithfully and respectfully retells the stories of her people. Old Indian Legends is a charming compilation from one of the leading American Indian writers of her generation, a committed activist and true voice for change who saw through her own eyes the lives and experiences of countless others.
With a beautifully designed cover and professionally typeset manuscript, this edition of Zitk la-S 's Old Indian Legends is a classic of American Indian literature reimagined for modern readers.