The Second Epistle of PETER (New Testament #22) (Hardcover)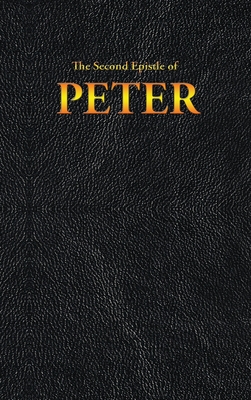 $12.99

Usually arrives at our store within 4-7 days
Description
---
This keepsake hard cover edition of The Second Epistle of PETER was taken from the King James translation of the Bible. The King James Translation is a masterwork of style, and the most important book in the English language, it has been the driving force in shaping the English-speaking world for hundreds of years.
Second Peter criticizes false teachers who distort the authentic, apostolic tradition, and predicts judgment for them. 2 Peter explains that God is patient, and has not yet brought the Second Coming of Christ in order that more people will have the chance to reject evil and find salvation (3:3-9). It calls on Christians to wait patiently for the parousia and to study scripture.
SECOND PETER is one of the shortest books in the bible and is sold at or near the publisher's cost and offered up for the collector who wished to have an unbroken set of this keepsake editions.