We Find Our Way (Paperback)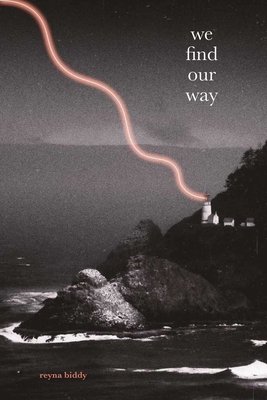 Description
---
"To describe this book, I wrote from the perspective of the black experience.  My experience particularly.  It's a book about grief, death, rebirth, ancestors, and spirit. I talk about the matrix and wanting out of it."—Reyna Biddy
 
A collection of poetry focused on rebirth, ancestors, spirit, and so much more from the unique perspective and voice of a revered spoken-word poet, author, and self-love enthusiast.

We Find Our Way, the latest and third collection of poetry from creator Reyna Biddy, explores themes of love and dependency, both within ourselves and with the people we hold close. Biddy's propensity for making readers feel welcomed, healed, and hopeful is evident in every poem; every sentence; every word she pens. The variety of writing styles––from short, thought-provoking pieces to longer, more lyrical versification––perfectly cradle Biddy's unique thoughts on intimate topics like motherhood, childbirth, and sacrifice, and many of the other complexities life contains. Biddy's words are more influential and necessary now than ever.
About the Author
---
Reyna Mays, known as "Reyna Biddy", is a spoken word poet, author, and self-love enthusiast based in Los Angeles, California. Reyna is known for both her positive affirmations and poetry online. Her work welcomes in the lost, heals the broken, and gives hope to those who feel there's none left. Reyna's work is brutally honest, allowing you to experience her trauma, her childhood, her hurt, her healing process, and her journey toward self-fulfillment.

Reyna began her "self love" journey in the beginning of 2015 and has gained popularity on almost every social site since. By maintaining a structured brand based solely around what it is and what it means to be a "strong loving vulnerable beautiful woman - inside and out" Reyna has accumulated a large variety of supporters. Reyna hopes to continue to grow with her audience as she grows within her art.