The Law and Regulation of Solicitors: Client Money (Paperback)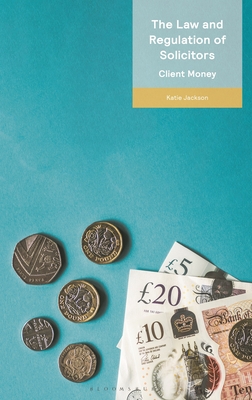 $169.00

Coming Soon - Available for Pre-Order Now
Description
---
All those involved in legal services delivery, whether solicitors, licensed conveyancers, reporting accountants, or other legal professionals, need to understand the requirements for receiving, holding, and transferring client money. Handling this money also has another dimension for the professional to carefully consider: the serious issue of anti-money laundering.
Presenting the rules, requirements, and anti-money laundering context of law firm financial management in an easy-to-understand guide, this book takes a new angle by examining client money in two important and related arenas: - Within the client account
- Within the legislative framework for money laundering Providing a straightforward explanation of the Solicitors Accounts Rules, CLC Accounts Rules, the Money Laundering Regulations 2017, and the relevant sections of the Proceeds of Crime Act 2002, its practical layout encompasses diagrams, worked examples, and a section of training materials for use as continuous professional development. The book not only informs and is a reference point for the reader and their firm, but it also provides example forms, risk assessments, and training plans. Firms can use it as a basis for policies and procedures, learning and education, and for broader policy debate amongst more senior professionals. This is essential reading for those studying to become solicitors or licensed conveyancers; legal and finance professionals; money laundering reporting officers; and accounts professionals in legal services.
About the Author
---
Katie Jackson LLB MSc, is a management consultant focused on compliance in legal services and is a former regulator at the Solicitors Regulation Authority and Council for Licensed Conveyancers. Katie is currently an examiner on the Professional Skills Course in Finance and Business for Datalaw, and a course provider for the National Association of Paralegals in Professional Skills. She is also the author of The Law and Regulation of Solicitors: Serious Breaches and Practising Certificate Conditions (also published by Bloomsbury Professional).