Women of Power in Anglo-Saxon England (Hardcover)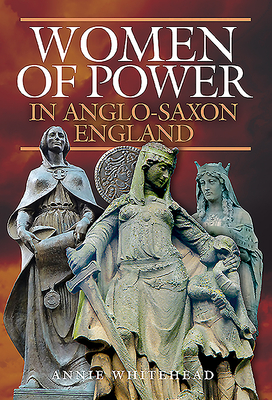 This item is not available.
Description
---
Women of Power in Anglo-Saxon England focuses on the lives of remarkable women: women who ruled and schemed, were peace-weavers and warriors. It explores - and restores - their reputations.

Many Anglo-Saxon kings are familiar. thelred the Unready is one, yet less is written of his wife, who was consort of two kings and championed one of her sons over the others, or his mother who was an anointed queen and powerful regent, but was also accused of witchcraft and regicide. A royal abbess educated five bishops and was instrumental in deciding the date of Easter; another took on the might of Canterbury and Rome and was accused by the monks of fratricide.

Anglo-Saxon women were prized for their bloodlines - one had such rich blood that it sparked a war - and one was appointed regent of a foreign country. Royal mothers wielded power; Eadgifu, wife of Edward the Elder, maintained a position of authority during the reigns of both her sons.

thelflaed, Lady of the Mercians, was a queen in all but name, while few have heard of Queen Seaxburh, who ruled Wessex, or Queen Cynethryth, who issued her own coinage. She, too, was accused of murder, but was also, like many of the royal women, literate and highly-educated.

From seventh-century Northumbria to eleventh-century Wessex and making extensive use of primary sources, Women of Power in Anglo-Saxon England examines the lives of individual women in a way that has often been done for the Anglo-Saxon men but not for their wives, sisters, mothers and daughters. It tells their stories: those who ruled and schemed, the peace-weavers and the warrior women, the saints and the sinners. It explores, and restores, their reputations.