That Summer of '74 (Paperback)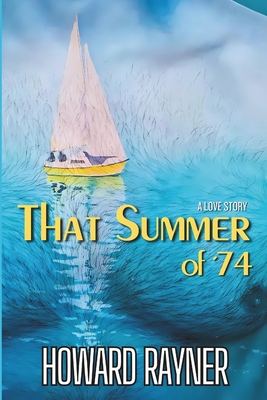 $17.99

Usually arrives at our store within 4-7 days
Description
---
One golden Californian summer in the seventies sets the scene for a 'Prince and the Pauper' bromance that evolves into a timeless MM love story spanning the decades.
Seagulls squawk overhead, distant waves crash onto the shore, and inside his art studio Alex Morgan contemplates yet another unfinished painting. Without gallery representation or making a sale in months, he's losing faith in his talent. He's broke, sexually frustrated, and spending more time working as a lifeguard to purchase art supplies and fix up his beach house's peeling woodwork and weathered shingles than painting. Alex has to face the brutal truth that despite his long hair, surfer's tan and rippling muscles, he's nearly thirty - and nowhere near being the acclaimed artist he wants to be.
About to throw in the towel, on his daily jog along the surf Alex spots a young man climbing the Cove's crumbling cliffs. Worried the guy missed seeing the 'DANGER' sign, Alex's lifeguard instinct kicks in. Barefoot, he chases up after a stranger in peril. The enigmatic young man on the cliff's edge turns out to be Rick Stradman, sophisticated, clearly wealthy, and dangerously handsome. After coming to his aid on the cliffs, Alex rescues Rick once again when his car won't start. Inveigling his way into the beach house, Rick discovers Alex is an aspiring artist with money troubles. Seeing promise in Alex's work, revealing he has contacts in the art world and wanting to escape from issues of his own, Rick suggests a solution to both their problems - renting a room in Alex's beach house for the summer.
Their odd-couple share starts poorly. Although only occupying a room, Rick's fastidious tastes rule the roost. Neighbors warn Alex someone's watching his house. Then Alex discovers Rick has lied about key aspects of his personal life. And just as Alex is convinced he's harboring a dangerous fugitive, an unexpected turn of events takes place. Rick's irresistible humor, charm, and unwavering support for Alex's art career seduce him. It's in this moment that Alex realizes the grave danger of succumbing to something he swore he'd never do - letting a guy steal his heart again.
Witty, Romantic, Wistful.