Helping Your Child With Worry and Anxiety (Paperback)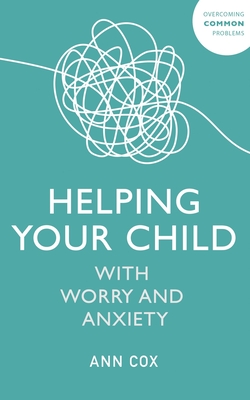 Description
---


Are you worried about your child's mental health?
Is your child or teenager showing worrying signs or symptoms?
Are you waiting for a CAMHS referral, or professional treatment for your child?

Helping Your Child with Worry and Anxiety is written by a team of mental health care professionals who have decades of experience working with children and young people. If your child is showing signs of anxiety or any related mental health condition, if you're thinking about consulting a professional or even on the waiting list to see one, this book will have plenty of practical strategies to support both them and you. It covers everything from spotting symptoms to managing things at home - and how/when to seek further help if you think it might be necessary. It offers advice and insight into almost every possible anxiety-related condition your child might experience, including:

* Worry
* Fears and phobias
* Worries about eating and eating disorders
* Anxiety and self-harm
* Separation and social anxiety
* Obsessive/compulsive behaviours

There are plenty of suggestions for how to help manage your own physical and mental health during challenging times, too. Most importantly, you can feel confident and safe as you support your child, as the advice in this book comes directly from experts with a speciality in each area, who have first-hand experience of working with children and young people in the healthcare system.
About the Author
---
Ann Cox is a CAMHS consultant nurse and clinical lead. She is a CBT therapist, an independent prescriber, a doctoral scholar, and the Associate Editor for Journal of Child Health Care. Ann is also an Approved Clinician, a Florence Nightingale & RCN Foundation Scholar, the winner of the PPiMH Award 2019 and a Nursing Times Award 2019 finalist. She is passionate about front line clinical work with children, young people and families.