Slimming Eats (Hardcover)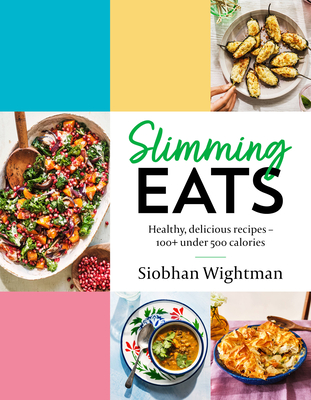 Description
---
Everyday recipes you will make time and again - flavorful, simple, slimming and so satisfying.

From wildly popular blog Slimming Eats comes a collection of 100 brand new recipes plus 15 blog favorites. Siobhan's homely recipes are delicious and really work, plus over 100 of them are under 500 calories - they will become life-long family favorites.

Every recipe is made to help you achieve your goals, featuring:
* a nutritional breakdown with a calorie count
* helpful pointers for vegetarian, gluten-free and dairy-free diets
* suggestions for swapping in low-calorie sides

With recipes for breakfast, lunch and dinner, meals to feed a crowd, kid-friendly dishes, quick fixes, low calorie sides and recipes to satisfy any cravings, this is an everyday cookbook for everyone. This is slimming food and delicious food - there's absolutely no scrimping on flavor here!

Siobhan shares information on useful items and key ingredients to keep in your kitchen, family-friendly menus, tips for reaching your 5 a day, how to shop on a budget and a lot of motivation to keep you on track. This will be your ultimate kitchen companion for eating well every day.
About the Author
---
Siobhan is a full time mom and food blogger. After trying, and failing, many fad diets, she finally tried one that worked, and was inspired to start a food blog in 2009 to keep herself, and others, accountable. Filled with healthy recipes, thoughts, and passion about healthy food that tastes great, Siobhan aims to inspire and motivate others. This is her first cookbook. She was born in London but now lives in Ontario, Canada, with her husband and two children.