Theology of The Womb (Paperback)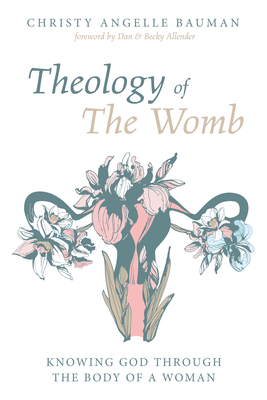 $25.00

Usually arrives at our store within 4-7 days
Description
---
If it is true that God is a male, then His Divinity or Deity is expressed in His masculinity. Yet I am a woman, and there are parts of my body; such as my breasts, my vagina, and my womb that are telling a story about God that I have never learned or understood. This is an exploration of the significance of a womb that must shed and bleed before it can create. How will we engage our body which cyclically bleeds most of our life and can build and birth a human soul? How will we honor the living womb, that lives and sometimes dies within us?
This is a book about the theology found in the cycle of the womb, which births both life and death. Every day each one of us is invited to create, and every day we make a decision knowing that from our creation can come death or life. Women's voices have been silenced for a long time as society and the church has quieted their bodies. Will we courageously choose to listen to the sound of your voice, the song of your womb, and speak for the world to hear?
About the Author
---
Dr. Christy Vidrine Bauman is the author of three books: Theology of the Womb, A Brave Lament, and Coming Home. She is a psychotherapist, supervisor, and professor who focuses on the female body, sexuality, and theology. She lives in Seattle with her husband, Andrew and three kids: Wilder, Selah and River. When not parenting, counseling, teaching, or writing, Christy can be found in a warm ocean spearfishing and seining for conch.