The Lascivious Monk: The Amorous Adventures of Father Pineraide (Paperback)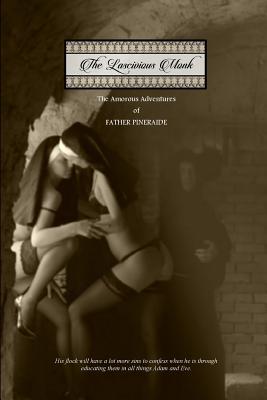 $7.99

Usually arrives at our store within 4-7 days
Description
---
The young and handsome new Abbot of Motte-sur-Vy, Father Pineraide, is not as pure as his parishioners would believe. Leaving many a girls swooning at first meeting, our salacious man of the cloth wastes no time pursuing the lithe young women he first meets. Confessing her sins to him in his own house; that she has had impure thoughts of him while satisfying herself, Father Pinerade suggests blessing her with his holy rod to absolve her fully and completely, within and without.
What follows is the lewdest display of ravishment as our young priest holds little back to bring our innocent beauty to heights of orgiastic passion previously unknown. And after, her mother visits with her son, then the housemaid, then the village soon-to-be-crowned Queen of Virtue who has a damaged nail and Father Pinaraide's very exploratory way of curing it.
This Sadian tale of Bacchanalian revelry and debauchery describes all manner of coupling and rutting, in positions a la front and rear, and all combinations of sexes, all told in sumptuously graphic detail that leaves nothing to the imagination. But will these sinful practices of such deeds and devices prove to be our priest's ultimate downfall?