The Metamorphosis of Lisette Joyaux (Paperback)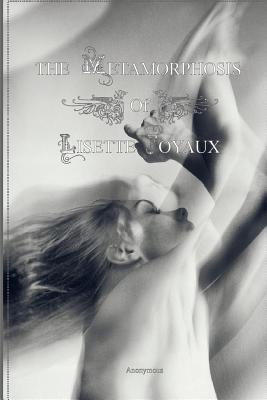 $12.99

Usually arrives at our store within 4-7 days
Description
---
Anonymously written in 1924, this English published post-Victorian Erotica set in France tells the story of Lisette Joyaux's transformation from a sexually uninformed young woman to a willing slave to soda-masochistic desire.
Ravaged, whipped, and birched into submission by a quintet of conspiring Sapphists, a yearning for chastisement and all the bacchanalian pleasures which flow therefrom is awoken in young Lisette.
Unable to resist these sirens, she continues to lose herself in wild abandon, willingly engaging in gamahuching and tribadism, much to the orgasmic satisfaction of her tormenting tutors.
Not only will she learn to worship at the alter of Venus, but she will also learn the innate pleasures of having ones bottom mercilessly subjected to all manner of devices and deeds.
With graphic scenes of a physical nature, The Metamorphosis of Lisette Joyaux will sure to shock as well as titillate... oh my.