Russia and Eurasia 2022-2023, 52nd Edition (World Today (Stryker)) (Paperback)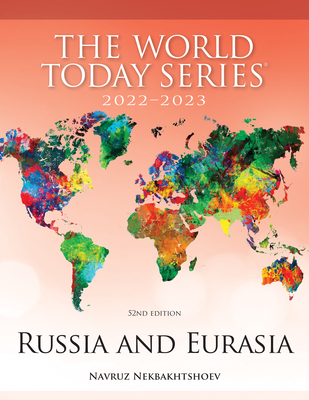 This item is not available.
Description
---
The World Today Series: Russia and Eurasia deals with twelve sovereign states that became independent following the collapse of the Soviet Union in December 1991. Approximately one-third of the book is devoted to Russia. The remainder of the book is comprised of separate chapters on Armenia, Azerbaijan, Belarus, Georgia, Kazakhstan, Kyrgyzstan, Moldova, Tajikistan, Turkmenistan, Ukraine and Uzbekistan. The text focuses heavily on recent economic and political developments within these twelve states. Each country chapter offers descriptions and overviews of the respective governmental institutions, key leaders, civil society dynamics, and economic conditions within each state. It supplements this focus with shorter sections dealing with historical developments, demographics, foreign policy, and cultural elements. Each chapter concludes with brief projections of future developments within each state. The combination of factual accuracy and up-to-date detail along with its informed projections make this an outstanding resource for students, researchers, practitioners in international development, media professionals, government officials, and potential investors.
About the Author
---
Navruz Nekbakhtshoev has taught political science courses at St. Olaf College, and University of Nebraska Omaha. He earned his PhD in political science with a minor in Central Eurasian studies at Indiana University. His fieldwork for his dissertation was conducted in Tajikistan. He has published some of his research on Eurasian politics in journals such as Central Asian Affairs, Nationalities Papers, Central Asian Survey, Development, and Journal of Peasant Studies. The courses that he regularly teaches at University of Nebraska Omaha include Comparative Democratization, and Politics in Authoritarian Regimes.