Jesus and the God of Classical Theism: Biblical Christology in Light of the Doctrine of God (Paperback)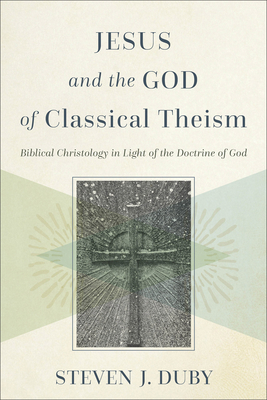 $50.00

Usually arrives at our store within 4-7 days
Description
---
Christianity Today 2023 Book Award (Academic Theology)

In both biblical studies and systematic theology, modern treatments of the person of Christ have cast doubt on whether earlier Christian descriptions of God--in which God is immutable, impassible, eternal, and simple--can fit together with the revelation of God in Christ. This book explains how the Jesus revealed in Scripture comports with such descriptions of God. The author argues that the Bible's Christology coheres with and even requires the affirmation of divine attributes like immutability, impassibility, eternity, and simplicity.
About the Author
---
Steven J. Duby (PhD, University of St. Andrews) is associate professor of theology at Phoenix Seminary in Scottsdale, Arizona. He is the author of God in Himself: Scripture, Metaphysics, and the Task of Christian Theology and Divine Simplicity: A Dogmatic Account.