The School of Venus: Or; The Ladies Delight, Reduced Into Rules of Practice (Paperback)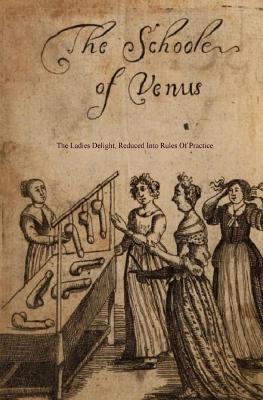 $11.75

Usually arrives at our store within 4-7 days
Description
---
Presented in two dialogues The School of Venus recounts the sexual enlightenment of our naive protagonist Katherine (Katy) under the sagely tutelage of older cousin and kinswoman Frances (Frank). The older takes great pleasure in sharing all those lascivious deeds and desires men are woman are naturally predisposed to practising. Frank goes on to explain the mechanics of erections, teaches the vocabulary used to refer to erotic anatomy, and describes the standard course of a sexual coupling. When Roger drops by for a visit, Katy is keen to put into practice all of what she has learned.
In our second dialogue Katy tells Frank of what she and Roger got up, sparing no licentious detail in recounting the various poses, positions (front and back), and acts the two partook in. Frank then continues to educate Katy in other elements of physical intimacy such as the use of warm-milk-filled godemiches to how to use ones hands.
This classic of historical erotica is an eye opening example of sexual practices in the mid 17th century. Originally published in 1655 as L'Escole des Filles ou la Philosophie des dames by Michel Millot then anonymously translated in 1680 The School of Venus will make a rare fine addition to any collection of the graphic and once-suppressed. So naughty Samuel Pepys burned his copy after reading it.
The cover of this e-edition is from the frontispiece to the original 1680 English translation.