Permission to Approach? (Paperback)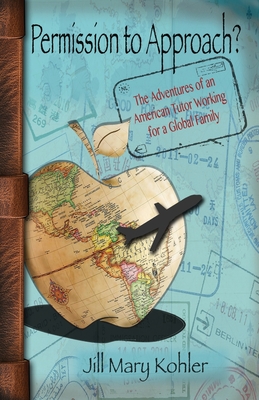 $12.99

Usually arrives at our store within 4-7 days
Description
---
Have you ever dismissed an opportunity because of fear? Do you realize that on the other side of fear lies your dreams? What would happen if you took that leap of faith to quiet voices that redesigned your recliner into a security blanket?
This is the story of a sixty-four year old retiree, who on a whim, answered an online ad to tutor the child of a wealthy family living on the Mediterranean island of Ibiza. Without a background check, knowing nothing more about the family than the fifty minute Skype interview revealed, I stepped onto an international flight headed to Spain. With a prayer in my heart and Imodium in my purse I moved forward to clutch a last opportunity for adventure.
"How neat that you guys can just fly to any city whenever you want," I said. "Not even sure where I would pick if I had the chance." I thought for a moment. "Munich I'd pick the Oktoberfest," I said to no one in particular.
"Then that is where we shall go, Jill," chimed Kep. "You and me. I can tie it in with a business trip." He paused, orchestrating plans in his mind. "We will fly through Madrid. You will continue on and meet me at our hotel in Munich." He added, "Do not have dinner. There is a special restaurant I want to take you to."
That night i lay awake staring at the planked casita ceiling. this job is a fairy tale, I thought.
If you ever wanted to live on the wing of a dream, I invite you to follow along on my incredible journey in multiple countries with infinite experiences.