Christianity on Trial: A Case for Christ (Paperback)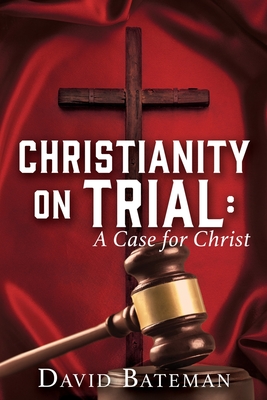 $18.99

Usually arrives at our store within 4-7 days
Description
---
Christianity, Plaintiff vs. Other Spiritual Worldviews, Defendants. This book is about the continuing struggle of the 2,000 year old Christian faith in a world of many other spiritual worldviews and beliefs, beginning with incarnation, life, death and resurrection of Jesus Christ and the formation of His Church. The ultimate goal is to find the truth. The true religion. This legal journey and the ultimate finding of the true religion will have major consequences for you in this life and the life hereafter. Getting this right is critical.

The case for Christ, Christianity and life after death, is set in a U.S. courtroom. Standard court rules of procedure and evidence are applied. Spiritual propositions are presented through hypothetical lay and expert witnesses and real and documentary evidence. Accepted legal standards put this evidence to the test. Natural, divine and positive law apply. Competing evidence is presented on the most prominent non-Christian beliefs around the world. The goal is to sort out the truth of each spiritual proposition under the law by a preponderance of the evidence as in any other civil case. You will be the judge. You will be asked to decide the true faith through careful deliberation, reason and logic.

This case begins with spiritual and scientific proof of God the Father, Jesus Christ the Son of God and God the Holy Spirit. The evidence will prove the truth of the Christian Church founded by Jesus Christ, the existence of Satan and the ongoing battle of principalities for our eternal souls, and finally the case for salvation of souls brought about by the sacrifice of Christ on the cross for each of us, reuniting us with God the Father.

Post judgment, I shall challenge you personally to reflect on accepting the Christian life and to find your internal peace, joy and happiness through committing yourself to the love of God and your neighbor.