Newmarket: The Heart of York Region (Paperback)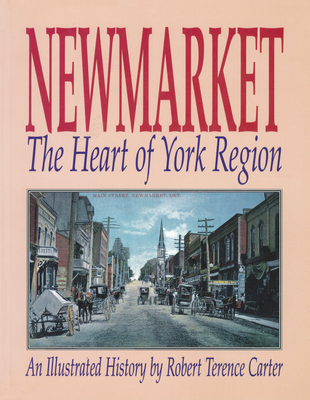 Description
---
In the early 1800s, Timothy Robers, a Quaker millwright from Vermont, drew a flourishing community of fellow Quakers to the area which became the new-market for settles and traders.

It soon became the commercial hub of a rich farming area. By the mid-1800s it was a central point on the Ontario, Simcoe, and Huron Railway. Over the following decades, gas deposits were confirmed there and a barge canal was built along with a street railway. In the early 20th century Newmarket languished through a long period of slow growth -- wars and the Depression took a terrible toll on the small town. Yet in the 1940s it was another war that brought thousands of soldiers to Newmarket's training camp on their way to battlefields in Europe.

It took the 1960s to bring real prosperity -- builders began developing the inexpensive land, industries came, and the town flourished. The pace of construction continued through the 1980s as Newmarket prepared for its busy life of today.
About the Author
---
Robert Terence Carter grew up in Newmarket and attended both elementary and high school there. He was editor of The (Newmarket) Era from 1968 to 1985, and for many years wrote a weekly local history column for that newspaper. he has also been editor of The Scarborough Mirror and several other publications in Metro Toronto. He is the author of Rebel County, a history of the area's part in the Rebellion of 1837. In 1974 Mr. Carter founded the Newmarket Historical Committee, which later became the Newmarket Historical Society. He also founded the Society's extensive archives and remains active in its affairs. In 1991 he became a director of the Sharon Temple Museum Society and the following year was elected president, a post he continues to hold. In addition, the author has been a director of the Persechini Easter Seal Run/Walkathon for more than a decade, is a past director of the Newmarket Chamber of Commerce and the Region of York Red Cross, and for many years was a mamber of the Newmarket Civic Awards Committee adn the Mayor's Advisory Committee. In February 1993, Mr. Carter was awarded the Commemorative Medal for the 125th Anniversary of Canadian Confederation by Governor General Ramon Hnayshyn. The citation said Carter was decorated in recognition of significant contribution to compatriots, community, and to Canada.