Roadmaps to Value-Based Profitability: A Practice Transformation Guide (Paperback)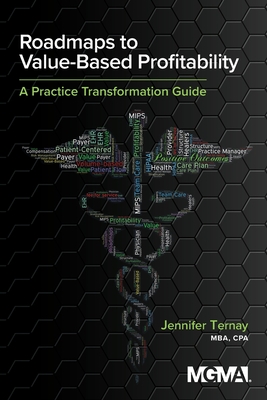 $35.00

Usually arrives at our store within 4-7 days
Description
---
This book dives deeply into the key challenges and opportunities of value-based care. Explore how to use your core values and strengths to transform your practice. Answer critical questions like where to start, where the finish line is, and what happens along the way. You will gain the insight needed to deliver a better patient experience, while improving health and lowering the cost of care.
Learn to:
- Support your practice's transformation by understanding the leadership skills needed in value-based incentive programs
- Evaluate what already exists in your practice and what needs to change to positively demonstrate outcomes
- Assess key elements to assess when considering options for participating in programs with alternative payment models
- Examine how the organization of teams can deliver better patient experience and higher staff satisfaction
- Determine how to create a high-functioning team based on each person's strengths
- Maximize team member potential and improve retention
Gather information about how to prepare for, and maximize, your participation in value-based payment models. Learn to create the foundation for alternative payment models and understand how to structure your practice to succeed in value-based care, while avoiding penalties or exclusions from networks. Gain insights about managed care and find the right solutions to implement in your practice.