Going Wi-Fi: Networks Untethered with 802.11 Wireless Technology (Paperback)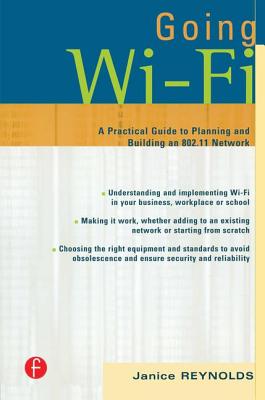 This item is not available.
Description
---
Make informed decisions about planning and installing 802.11 'Wi-Fi' wireless networks. This book helps you tackle the challenge, whether installing Wi-Fi within an existing corporate network or setting up a wireless network from scratch in any business.
About the Author
---
Janice Reynolds is a writer, editor, speaker, and consultant in information technology and the Internet/intranet. Prior to starting her own consulting firm in 1995, Ms. Reynolds was the litigation manager of a large New York City law firm. She is the author of The Complete E-Commerce Book. She has edited numerous technical books and led several e-commerce development teams. Ms. Reynolds provides advice to numerous budding entrepreneurs as the 'E-commerce Expert' on Allbusiness.com. She also consults with established companies concerning their technical needs.