The Lucid Body: A Guide for the Physical Actor (Paperback)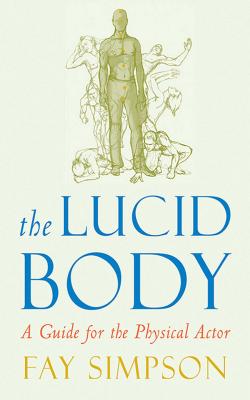 This item is not available.
Description
---
The Lucid Body reveals how each body holds the possibility of every human condition. With Fay Simpson's help, actors can better analyze character, hear their inner bodies, dissect the self into layers of consciousness, and more.
Engage your mind and your body in order to develop your characters fully.
The Lucid Body
technique breaks up stagnant movement patterns and expands your emotional and physical range. Through energy analysis, this program shows how to use physical training to create characters from all walks of life—however cruel, desolate, or neurotic those characters may be. Rooted in the exploration of the seven chakra energy centers, chapters include:
Nonjudgmental Mind
Audible Exhale
Meditation
What is a Chakra?
The Heart
The Throad
The Crown
Taking Off the Armor
Finding Your Persona
And much more,
This book offers you a way of thinking and a set of tools that can lead you through a process of self-examination that will help you release old physical and emotional habits in the hope of expanding your acting potential.
About the Author
---
Michael Howard has been a major force in American theater for more than seven decades. After studying with Sanford Meisner in the 1940s and Lee Strasberg in his private classes and in the Actors Studio in the 1950s, Howard enjoyed an acting career that led him to work with such American luminaries as Clifford Odets and Uta Hagen before moving on to direct and teach. He served as the first artistic director of Atlanta's Alliance Theater and later on the faculties of Julliard and Yale University. A teacher for more than fifty years in the studio he founded, Michael Howard Studios, he has been and continues to be a trainer of actors who have achieved international recognition.