Southern Storm: The Tragedy of Flight 242 (Air Disasters #2) (Hardcover)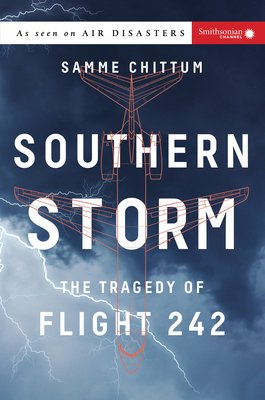 $24.95
Email or call for price
Other Books in Series
This is book number 2 in the Air Disasters series.
Description
---
The gripping true tale of a devastating plane crash, the investigation into its causes, and the race to prevent similar disasters in the future.

On the afternoon of April 4, 1977, Georgia housewife Sadie Burkhalter Hurst looked out her front door to see a frantic stranger running toward her, his clothes ablaze, and behind him the mangled fuselage of a passenger plane that had just crashed in her yard. The plane, a Southern Airways DC-9-31, had been carrying eighty-one passengers and four crew members en route to Atlanta when it entered a massive thunderstorm cell that turned into a dangerous cocktail of rain, hail, and lightning. Forced down onto a highway, the plane cut a swath of devastation through the small town of New Hope, breaking apart and killing bystanders on the ground before coming to rest in Hurst's front yard. Ultimately, only twenty-two people would survive the crash of Flight 242, and urgent questions immediately arose. What caused the pilots to fly into the storm instead of away from it? Could the crash have been prevented? Southern Storm addresses these issues and many more, offering a fascinating insider's look at this dramatic disaster and the systemic overhauls that followed it.
About the Author
---
SAMME CHITTUM is a narrative journalist and Pulitzer Traveling Fellowship recipient who explores the intersection of current events and history. Her work has been published in the New York Times, the New York Daily News, the New York Post, and the Village Voice. She is also the author of the first book in the Smithsonian Air Disasters series, The Flight 981 Disaster: Tragedy, Treachery, and the Pursuit of Truth.