Super Mario: How Nintendo Conquered America (Paperback)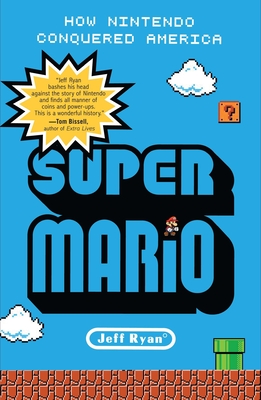 Description
---
The definitive story of the rise of Nintendo.
In 1981, Nintendo of America was a one-year-old business already on the brink of failure. Its president, Mino Arakawa, was stuck with two thousand unsold arcade cabinets for a dud of a game (Radar Scope). So he hatched a plan.
Back in Japan, a boyish, shaggy-haired staff artist named Shigeru Miyamoto designed a new game for the unsold cabinets featur­ing an angry gorilla and a small jumping man. Donkey Kong brought in $180 million in its first year alone and launched the career of a short, chubby plumber named Mario.
Since then, Mario has starred in over two hundred games, gen­erating profits in the billions. He is more recognizable than Mickey Mouse, yet he's little more than a mustache in bib overalls. How did a mere smear of pixels gain such huge popularity?
Super Mario tells the story behind the Nintendo games millions of us grew up with, explaining how a Japanese trading card company rose to dominate the fiercely competitive video-game industry.
About the Author
---
Jeff Ryan, a lifelong gamer, has been featured on Salon.com and All Things Considered. He reviewed over 500 video games and covered four console launches as the games editor for Katrillion, a popular dotcom-era news and entertainment Web site. He lives in Bloomfield, New Jersey.