The Effective Deposition: Techniques and Strategies That Work (Paperback)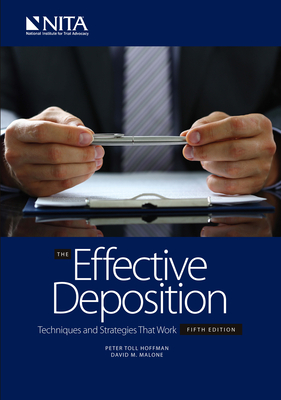 This item is not available.
Description
---
The Effective Deposition will prepare you to successfully take, defend, and use the deposition to its greatest advantage. Advocates and law students have long relied on The Effective Deposition to get essential know-how for the most critical step in discovery.
In this updated fifth edition, Peter Hoffman carries on the tradition he and his co-author, the late David Malone, established of using their expertise as attorneys and educators to bring you critical information and insight. Hoffman explains new discovery rules in evidence and civil procedure, and discusses the impact of continuing technological developments, including e-discovery and digital transcription, on your practice. This edition cites to the Federal Rules of Civil Procedure, as amended to December 2017.
Depositions remain a critical element of your practice, regardless of whether you face trial or alternative dispute resolution. With the increasing trend toward non-trial resolutions, depositions are being used more and more in motions, negotiated settlements, mediations, arbitrations, and dismissals. Be prepared for it all with The Effective Deposition.