The Great White Shark Handbook (Paperback)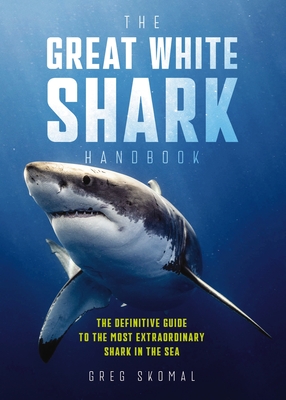 Description
---
Come face to face with one of the most feared apex predators in the world with The Great White Shark Handbook.

This handbook is a thorough exploration of the most fearsome and misunderstood shark on Earth. Discover the great white's astonishing evolutionary adaptations, common misconceptions, and the ways these magnificent creatures are integral to marine ecosystems. Written by a premier shark expert and marine biologist, this illuminating book will take you beyond the dramatic representations in media and pop culture and allow you to appreciate the power and beauty of these remarkable cold-blooded carnivores.

This book includes:

- Hundreds of stunning underwater photographs
- A thorough profile of this shark's habitat, behavior, anatomy, size, diet, hunting habits, and more
- The latest expert discoveries about this species
- Invaluable information about conservation efforts and threats to the population

Learn from the scientists and conservationists who have made learning about and protecting these impressive sharks their lifes' work. Sink your teeth into the secret world of sharks with The Great White Shark Handbook.
About the Author
---
Good ideas ripen with time. From seed to harvest, Cider Mill Press brings fine reading, information, and entertainment together between the covers of its creatively crafted books. Our Cider Mill bears fruit twice a year, publishing a new crop of titles each spring and fall. Cider Mill Press is an independent publisher of high-quality cookbooks, elegant wine and spirits projects, humorous parodies, classic children's books, and more. We're proud to publish many celebrated bestselling titles, including the #1 New York Times bestselling edition of The Night Before Christmas. Along with our children's imprint, Applesauce Press, we combine top-notch design, unique formats, and fresh content to create truly innovative gift books.