Wolves in the Land of Salmon (Hardcover)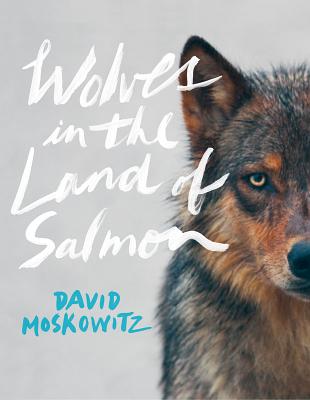 This item is not available.
Description
---
Long considered an icon of the wild, wolves capture our imagination and spark controversy. Humans are the adult wolf's only true natural predator; its return to the old-growth forests and wild coastlines of the Pacific Northwest renews age-old questions about the value of wildlands and wildlife.
    
As the vivid stories unfold in this riveting and timely book, wolves emerge as smart, complex players uniquely adapted to the vast interdependent ecosystem of this stunning region. Observing them at close range, David Moskowitz explores how they live, hunt, and communicate, tracing their biology and ecology through firsthand encounters in the wildlands of the Northwest. In the process he challenges assumptions about their role and the impact of even well-meaning human interventions.
About the Author
---
David Moskowitz is a professional wildlife tracker, photographer, and outdoor educator. He has tracked, documented, and photographed wolves in the wild in Oregon, Washington, Idaho, Montana, British Columbia, and southern Alberta, studying den and rendezvous sites. He helped establish and co-manages the Cascades Citizen Wildlife Monitoring Project, teaches wildlife tracking programs internationally, and has led wolf-tracking expeditions in Washington, Idaho, and Wisconsin. As an evaluator for Cybertracker Conservation, he provides certification of wildlife tracking skills as part of efforts to increase observer reliability and the use of tracking in research and conservation initiatives across North America.
Praise For…
---
"Using vivid illustrations, maps, scientific research, and field observations, Moskowitz (Wildlife of the Pacific Northwest) describes his experiences tracking wolf populations throughout the Pacific Northwest. . . . This is an essential read for anyone wishing to gain a deeper understanding of how ecological, political, and geological trends can lead to the decline or restoration of species and their habitats." —Library Journal

"This wide-ranging survey about wolves of the Pacific Northwest offers something for both the specialist and the curious layperson. . . . Residents of the Pacific Northwest will appreciate the specificity of this work, but any fans of wolves or wildlife biology will find this of interest." —Publishers Weekly

"In his new book, [David Moskowitz] pulls together the many strands of wolf recovery in the Pacific Northwest—natural history, politics, landscape variables—into an invaluable compendium of up-to-date information, written in an exceedingly straightforward, scientific and balanced manner." —Cascadia Weekly

"In Wolves in the Land of Salmon, David Moskowitz follows these most controversial of animals through the wilds of the Cascade Range and up into British Columbia, richly evoking their habitat and complex nature." —National Geographic Traveler Magazine

"An expert wildlife tracker paints a portrait of wolves' lives and value to ecosystems, set against the backdrop of conflict over rising wolf populations." —Science News

"A great book for anyone even remotely interested in North America's wolf populations." —The Writer's Shack