Native Plants of the Southeast: A Comprehensive Guide to the Best 460 Species for the Garden (Hardcover)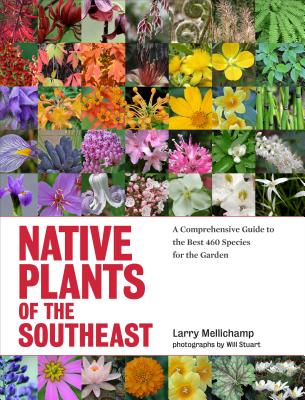 Description
---
Using native plants in a garden has many benefits. They attract beneficial wildlife and insects, they allow a gardener to create a garden that reflects the native beauty of the region, and they make a garden more sustainable. Because of all this, they are an increasingly popular plant choice for home and public gardens.

Native Plants of the Southeast shows you how to choose the best native plants and how to use them in the garden. This complete guide is an invaluable resource, with plant profiles for over 460 species of trees, shrubs, vines, ferns, grasses, and wildflowers. Each plant description includes information about cultivation and propagation, ranges, and hardiness. Comprehensive lists recommend particular plants for difficult situations, as well as plants for attracting butterflies, hummingbirds, and other wildlife.
 
About the Author
---
Larry Mellichamp, PhD, is professor emeritus of botany and horticulture at the University of North Carolina at Charlotte. He was also director of the university's Botanical Gardens, and is the co-author of six books.
Will Stuart is a certified native plant specialist, a member of the Carolina Nature Photographers Association, the North Carolina Native Plant Society, the Audubon Society, and the National Wildlife Federation.
Praise For…
---
"Beautiful. . . . Mellichamp provides a stepping-off point for those ready to make the leap into native plant gardening in the Southeast." —Native Plants Magazine

"Larry Mellichamp knows his plants. . . . His impressive work covers 460 native plant species and helps us not only identify wild plants, but also details how each can be used in a cultivated garden." —Carolina Country

"Opens up [the] world of native plants." —Charlotte Observer

"With concise but comprehensive profiles of plants and how they might best be used in conventional garden settings, lavishly enhanced by photography by veteran wildflower photographer Will Stuart, this book should become the go-to resource for southern gardeners eager to break out of the 'local garden center mode' and truly express their botanical individuality." —Salt Magazine