Mary Magdalene: Women, the Church, and the Great Deception (Paperback)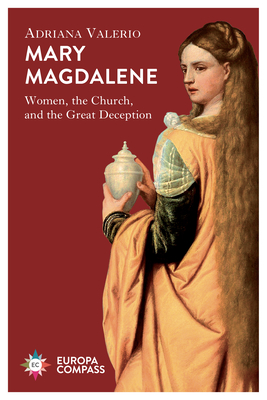 Description
---
From one of Italy's most renowned historians of religion, an exciting new portrait of one of Christianity's most complex--and most misunderstood--figures: Mary Magdalene
Jesus' favorite and most devoted disciple? A prostitute shunned from her community? A symbol of female leadership and independence? Who really was Mary Magdalene, and how does her story fit within the history of Christianity, and that of female emancipation?
In this meticulously researched, highly engaging book, Adriana Valerio looks at history, art, and literature to show how centuries of misinterpretation and willful distortion--aimed at establishing and preserving gender hierarchies--have stripped this historical figure of her complexity and relevance.
By revealing both the benign and the pernicious misrepresentations of Mary Magdalene, this thought-provoking essay reaffirms the central role played by women in the origins of Christianity and their essential contribution to one of the founding experiences of Western thought and society.