Pixel 5 For Seniors: A Beginners Guide to the Pixel and Android OS (Paperback)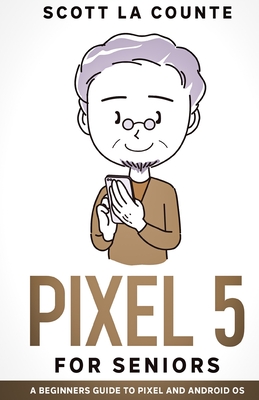 $21.99

Usually arrives at our store within 4-7 days
Description
---
★★★ Learn the Pixel 5 ★★★
Pixel is one of the most impressive smartphones you can get-and it's surprisingly cheaper than other comparable phones. That's all great Until you open the box to use it.
The Pixel has everything you need to get set up-except a manual. This guide was creating to help you get up and running as quick as possible.
Whether you are switching from an iPhone or another Android device, this book is for you. It will break down everything you need to know about the device and keep it ridiculously simple
In this book, you'll learn about:
Setting up your phone
Making calls
Installing apps
Using the camera
Surfing the Internet
Changing system settings
And much more
Ready to learn more? Let's get started
Note is based on "The Ridiculously Simple Guide to Pixel 5" but contains a bonus chapter on setting up Gmail.