Play to Win Hockey New Testament-NLT (Paperback)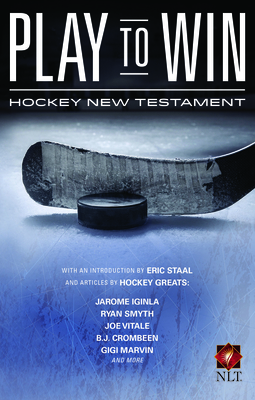 This item is not available.
Description
---
Created in partnership with Hockey Ministries International, this
Hockey New Testament
features the testimonies of sixteen hockey players and coaches.
Their personal stories and thoughts on faith, the Bible, and about what Jesus means to them on and off the ice, are interspersed throughout the popular New Living Translation (NLT) New Testament. It's a powerful little book that offers spiritual encouragement and guidance to both players and lovers of the sport.
Featuring photos and testimonies of well-known hockey players, including:
Jarome Iginla
Eric Staal
Glen Wesley
Mike Sauer
Joe Vitale
Gigi Marvin
Jim & Trevor Nill
Anne Schleper