Ken Uston on Blackjack (Paperback)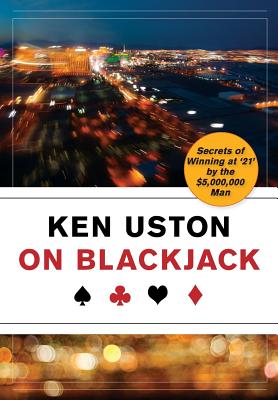 $22.95

Usually arrives at our store within 4-7 days
Description
---
Ken Uston on Blackjack is an intimate look into the most successful blackjack player of the 20th century. Considered the world's foremost blackjack player by experts, Ken Uston played in teams that won over $5 million at the tables of Atlantic City, Nevada, Europe, and around the world How did he do it? And why?
This book is filled with hilarious anecdotes and shocking stories that chronicle a tumultuous period of Ken Uston's life. From enduring arduous lawsuits to developing quirky disguises, Uston was determined to keep playing the game.
Discover the real Ken Uston, whose masterful blend of theoretical knowledge and playing experience built a champion blackjack career that had an indelible influence on the game.
Ken Uston (1935-1987) was a master blackjack player and game strategist. He graduated from Yale with a BA in Economics and received his MBA in Finance from Harvard. After a stint as the Senior Vice President of the Pacific Coast Stock Exchange, Uston traded his three-piece suit for the unpredictable life of the professional gambler. During his blackjack career, he mastered card counting, which led him to be barred from a number of casinos. Uston won a lawsuit against casinos in New Jersey, which protested the banishment of card-counting players, and its ruling still holds today.
Uston has authored a number of bestselling books including Million Dollar Blackjack and Mastering Pac-Man.
Readers interested in related titles from Ken Uston will also want to see: Mastering Pac-man (ISBN: 1626548978), Million Dollar Blackjack (ISBN: 1626548951), Mastering Pac-man (ISBN: 1626548978), Million Dollar Blackjack (ISBN: 1626548951).