John Wayne: A Photographic Celebration (Hardcover)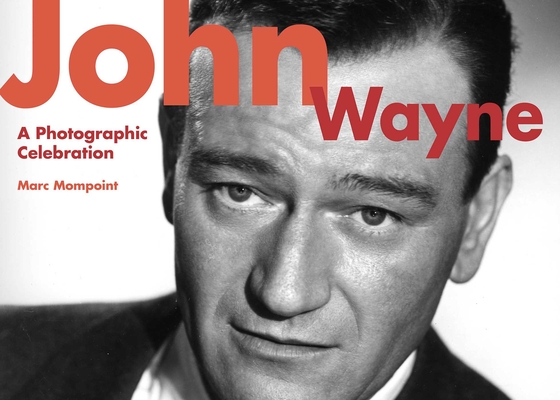 Description
---
John Wayne's name is synonymous with not only the tough cowboys of the Wild West, but also the all-American war hero. Rising beyond the standard recognition that most Hollywood actors get, Wayne achieved an unparalleled level of success as a walking and talking symbol of America. John Wayne: A Photographic Celebrationcollects many photographs from his long and celebrated career. Annotated with quotes from the man himself, as well as quotes about him from his loved ones, this book follows the course of his career from his breakthrough role in Stagecoach to his Oscar-winning performance in True Grit.
One of the few conservative republicans in Hollywood during his time, John Wayne was a controversial figure. He was often meticulous about his image, believing that his status as a patriotic icon was a responsibility.

Beautiful full-color photos will offer insight to this larger-than-life actor, both behind the scenes and in front of the camera. This book will delight both the casual and die-hard John Wayne fan, as well as anyone with a love for Westerns and war films.
About the Author
---
Marc Mompoint is an avid fan of John Wayne and a first-time editor. He currently lives in the Bronx, New York.