Mother Mary: Inspiring Words from Pope Francis (Hardcover)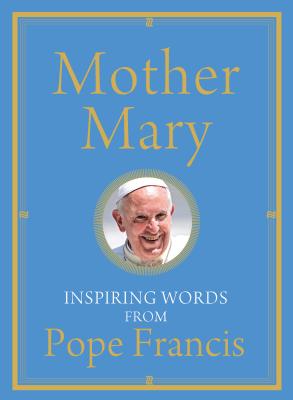 This item is not available.
Description
---
Our journey of faith is the same as that of Mary, and so we feel that she is particularly close to us. As far as faith, the hinge of the Christian life, is concerned, the Mother of God shared our condition. She had to take the same path as ourselves, a path which is sometimes difficult and obscure. She had to advance in the 'pilgrimage of faith.' Our pilgrimage of faith has been inseparably linked to Mary ever since Jesus, dying on the Cross, gave her to us as our Mother, saying: "Behold your Mother " (Jn 19:27).
--Pope Francis, Homily, Solemnity of Mary Most Holy, Mother of God, January 1, 2014 As Archbishop of Buenos Aires, Pope Francis encouraged devotion to "Our Lady, Undoer of Knots." On the first day after his election to the papacy, he visited the Basilica of St. Mary Major in Rome to place flowers on the altar and pray for Mary's help and protection. Since that day, he has continued to shine a light on the woman he calls "the first pilgrim" and "the perfect disciple." The writings, homilies, prayers, talks, and even tweets of Pope Francis in this book gather his most important and inspiring words about Mary. For Pope Francis, Mary is an icon of wisdom, strength, courage and joyful hope. Her unconditional "yes" to God encourages modern believers to say "yes" to God's call today. We must turn to Mary often, he says, for she is a mighty intercessor and a faithful companion on our spiritual journey. "Mary is so closely united to Jesus because she received from him the knowledge of the heart, the knowledge of faith, nourished by her experience as a mother and by her close relationship with her Son." --Pope Francis, January 1, 2015 Because Pope Francis highlights Mary's "feminine genius" and her receptivity to divine guidance--something to which believers of many religious tradition aspire--people of many faiths will find nourishment in the Pope's words.
A 2018 Catholic Press Association Book Award winner.
The audio edition of this book can be downloaded via Audible.