Johnny Bob: The Life and Times of John R. Harrell of Louisville, Illinois (America Through Time) (Paperback)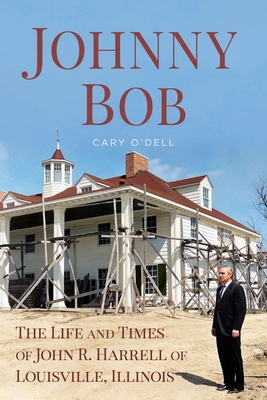 $26.99

Usually arrives at our store within 4-7 days
Description
---
Visionary, Man of God, Cult Leader, Fugitive, Inmate,
Patriot.
John R. Harrell of Louisville, IL, far better known as Johnny
Bob, was--rightfully or not--called all those things during his
long, colorful life. A deeply religious, independently wealthy
man, in the 1960s, Harrell was known throughout the Midwest
for his eccentric estate (which included a full-size replica of
Washington's Mt. Vernon) and the rogue Louisville-based
religious colony he founded which many labeled a cult.
In August of 1961, U.S. federal agents stormed his Louisville
property to retrieve an AWOL Marine who had taken refuge on
Harrell's sovereign grounds. This military action, involving
over 100 armed officers, was national news and set off a chain
of events in the U.S. courts, in military tribunals, and eventually
across the United States as Harrell and his family became
fugitives, running from the law.
This book retraces Johnny Bob Harrell's nine decades from his
claims of an early miracle healing to the founding of his
religious community to the '61 siege, and Harrell's subsequent
life as fugitive, federal inmate, and right-wing provocateur.