The Daily Reading Plan Bible [Oxford Diamond]: The King James Version in 365 Segments Plus Devotions Highlighting God's Promises (Leather / fine binding)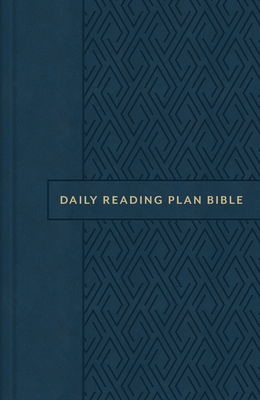 Description
---
Read through scripture in a year—
and thrill to the promises God makes to you—
with The Daily Reading Plan Bible.
Featuring the complete text of the beloved King James Version, every day's entry features an Old Testament passage, a New Testament passage, and a selection from the Psalms or Proverbs, readable in 15–20 minutes.  And each day, a scriptural promise is highlighted, accompanied by a brief devotional thought, inspirational idea, or practical insight. You'll be amazed at the promises God makes to you as His child. . .and encouraged by His never-ending presence and love.  This attractive volume combines the most trusted and beautiful scripture text with one of the handiest yearly reading formats available. Spend a year with The Daily Reading Plan Bible—it could change your life!
About the Author
---
Barbour Publishing is a leading Christian book publisher offering bestselling books featuring exceptional value, biblical encouragement, and the highest quality. Barbour is the home of New York Times Bestselling author Wanda E. Brunstetter along with well-known fiction authors Gilbert Morris, Olivia Newport, Michelle Griep and many others. If your interest is Christian Living or Bible Reference, you'll find excellent titles by bestselling authors Josh McDowell, Jonathan McKee, Debora Coty, and Stephen M. Miller's The Complete Guide to the Bible.   Barbour also publishes the top classic devotionals God Calling by A.J. Russell, and Come Away My Beloved by Frances J. Roberts. With inspirational Christian books available in all genres--fiction for adults and children, Bible Promise books, devotionals, Bibles, Bible reference, puzzle books, and gift books there's something for everyone to enjoy.