The Coronavirus Pandemic: A Global Wake-Up Call to Change and Redeem Lives (Paperback)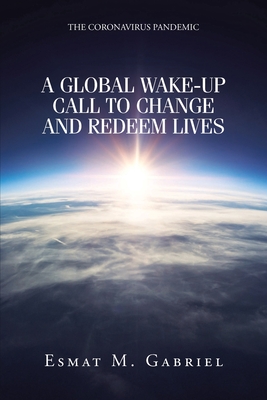 $20.95

Usually arrives at our store within 4-7 days
Description
---
This generation will be forever known as the generation that won the war against COVID-19. Nurses and the entire health-care team will be forever known as heroes who saved the world.
--Renee Thompson
A Global Wake-Up Call to Change and Redeem Lives explores the many challenges of life today. Do you feel alone in the universe? Does nothing seem to satisfy your restless heart? As revealed in this timely book, there is a reason for hope. Together we can learn to avoid causes for hate, work to heal racial upheaval, and help to calm political firestorms, all by uniting rather than dividing, building rather than destroying.
All things of this earth are incapable to fill the void within. Only things with eternal value will stand. People are gripped by fear and devastation everywhere in the world. The foundations of the faith are assailed, and secularism has entered our learning institutions, places of work, even our churches. Spiritual and moral values have been attacked by a culture and media that preys on our children. In this book, you will find wise, inspiring guidance and motivation to help families reach their highest potential, physically, intellectually, and psychologically. The exemplary praxis contained in it will point to a higher plan and purpose for something larger than ourselves worthy of our presence on this mother earth.