The Mother Gene (Paperback)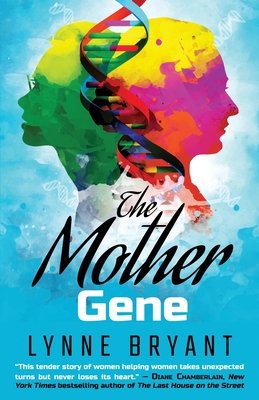 $18.99

Usually arrives at our store within 4-7 days
Description
---
Dr. Miriam Stewart works tirelessly to help Appalachian women gain control over their bodies-to make a deliberate decision whether to be a mother. Bone-weary, but with a nagging fear of the obsolescence of retirement, Miriam is sandwiched between two frustratingly independent women; neither will listen to her advice. Her aging mother, Lillian, a locally beloved, retired mountain midwife, refuses to leave her farmhouse nestled deep in the Blue Ridge Mountains. Olivia, her thirty-year-old daughter, searches for the perfect sperm donor for the baby she's determined to have.
When a once-in-a-lifetime opportunity promises her work legacy will continue, Miriam's passion is renewed. But her carefully ordered world explodes when the fulfillment of her dream collides with her mother's long-kept secrets. Secrets that undermine the very foundation of Miriam's beliefs about who she is, her career, and especially, what it means to mother. Miriam is faced with an impossible choice.
In The Mother Gene, Lynne Bryant casts a contemporary story of mothers and daughters against the backdrop of a not-so-distant dark time in American history, when powerful forces sought to control who should have children. Three generations of women struggle with the intertwined choices of sex, love, pregnancy, and motherhood.