Rooster's Gold (Paperback)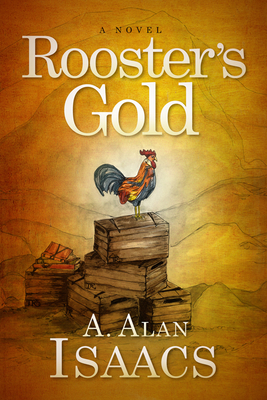 $16.95

Usually arrives at our store within 4-7 days
Description
---
Re-experience historical fact as it is woven into the fictional fabric of the Hawkins family with Xander Hawkins, a wealthy man from Tennessee, who engages a lawyer from New York City to create a trust fund to provide for the continuation of his dream: the encouragement, education, and care of orphans.
A. Alan Isaacs invites readers to sit in Xander's study alongside the lawyer as he listens to stories about how the Hawkins family discovered a sympathy for orphans, and an unimaginable treasure. Over several days, we learn how more than 200 years of 'Journaling' from Xander's ancestors continues to influence his approach to life. Along the way, readers can snap pictures of QR Codes embedded throughout Rooster's Gold to effortlessly connect the written word to an internet-based resource. Readers can also fact-check Xander's stories as his relatives encounter several of history's heroes, such as Davy Crockett, Theodore Roosevelt and his Rough Riders, and many more.
After returning from the Spanish-American war, Rooster's son learns that orphaned and abandoned children are being put on trains in New York City and 'whistle-stopped' across the United States to live and work on farms to produce crops for the country's exploding population. Witness how the stories of these Orphan Train Children profoundly impact the Hawkins' family--and the New York lawyer.