Up the Western Trail (Book #5): Point the Tongue North (Paperback)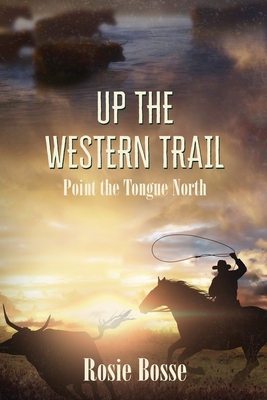 $18.99

Usually arrives at our store within 4-7 days
Description
---
"That herd is going to be stampeded tonight, and they are going to run right over ours."
Outlaws, rustlers, and stampedes made cattle drives a dangerous business in 1879. Still the herds kept coming, and Gabe Hawkins wanted to be one of the first on the trail that spring.
Gabe had bossed his first herd at age nineteen. This would be the seventh herd he brought up the Western Trail from Texas to Dodge City. His boss for this drive was most certainly a greenhorn when it came to cattle and Gabe told him so. Still, he liked Joseph Gallagher. The man was a savvy businessman and if he wanted to hire Gabe and his riders to trail cattle, Gabe would help him do it. Of course, it didn't hurt that Gallagher's daughter was easy to look at either.
Join Gabe and his riders as they trail cattle across rivers, through Indian Territory, and even a few stampedes before they deliver them to buyers in Dodge City, Kansas. Cowboys and cattle drives-a part of our American history.