5-Minute Bedtime Christmas Stories for Kids (Paperback)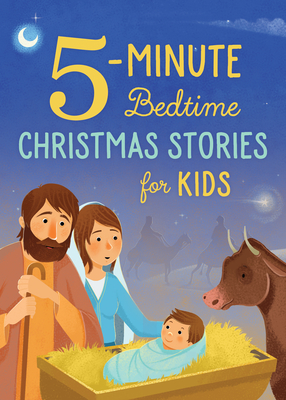 Description
---
Kids love Christmastime!
The stable full of friendly animals.
The wise men and their gifts.
The Baby in the manger.

For spiritual "quality time" with your five- to eight-year-old kids this holiday season, check out 5-Minute Bedtime Christmas Stories—going a step beyond the traditional storybook!

Thirty readings are included, in fun, easy-to-understand stories that your kids will love. From Old Testament prophecies of the Messiah, to the actual Nativity and all the details that surrounded it, 5-Minute Bedtime Christmas Stories explains the first Christmas in ways that young hearts can grasp. Each chapter is accompanied by full-color illustration and design, making 5-Minute Bedtime Christmas Stories an ideal book for learning and fun.
About the Author
---
Renae Brumbaugh Green lives in Texas with her handsome country-boy husband, her noisy children, a rowdy dog, and a bunch of chickens and ducks. She's published more than 25 books and a whole bunch of articles. Her favorite color is blue, unless you're talking about nail polish, in which case her favorite color is bubblegum pink.