Little Black Lives Matter (Board book)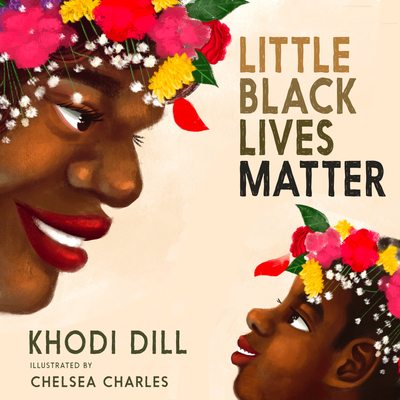 Description
---
An inspiring, life-affirming debut activist board book in rhyming couplets and triplets about Black heroes for little ones, their families, and anyone who loves A is for Activist and Antiracist Baby.

Little Black Lives Matter empowers all children, but Black children especially, by affirming that their lives, however little they may yet be, matter. Featuring fifteen great Black heroes of the past and the powerful words they spoke and actions they took, Little Black Lives Matter is a rhyming board book that incorporates memorable quotations and a reminder to little ones that each of these great people once lived a little Black life themselves. From Harriet Tubman and Malcolm X to other inspiring freedom fighters like Marsha P. Johnson, Fred Hampton, and Frederick Douglass, writers James Baldwin, Audre Lorde, and Maya Angelou, musical artists Billie Holiday and Sister Rosetta Tharpe, athletes Wilma Rudolph, Jesse Owens, and Muhammad Ali, and Rosa Parks and Martin Luther King, Jr., this little book encourages young readers to find their inner heroes and see their own self-worth and agency through the acts of great Black heroes who came before them. 
 
"let us look upon them and let us say their names,
And let us hear the mighty words they spoke to bring us change.
…
Audre Lorde lived a little Black life before she wrote to inspire
—"I am deliberate and afraid of nothing"—
to remind us of our inner power, and to share her poetic fire.
…
"So many who've lived these little black lives have mattered, so, you see,
But you needn't change the world, my child, to mean the world to me.
About the Author
---
KHODI DILL is a husband, father, writer, anti-racist educator, public speaker, and spoken word artist. His writing for adults and children explores life, politics, and identity through a critical social justice lens. With a background in hip hop and spoken word poetry, it's not surprising that his picture book, Welcome to the Cypher (Annick Press; October 2021), illustrated by Awuradwoa Afful, is an introduction to rapping for young kids. Little Black Lives Matter is his deubt board book. Dill lives with his family in Saskatoon, Saskatchewan, Canada.


CHELSEA CHARLES is an illustrator who resides in Brampton, Ontario, Canada. She creates her illustrations through a combination of digital and traditional mediums. In her spare time, she enjoys listening to music, being a nuisance to her cat Charcoal, and daydreams of traveling to Japan.

Praise For…
---
"I'm so excited about Little Black Lives Matter. These are the stories of the true radicals and revolutionaries—many of whom are too often excluded from mainstream histories. Dill weaves in their words to tell their stories. Poetically written and meticulously researched, Little Black Lives Matter takes it to the next level."
—Innosanto Nagara, author of A is for Activist

"What a beautiful and poetic book to inspire our children--stories of those who came before them, figures from our history who led and transformed and mattered--and made our world a better place."
—Khary Lazarre-White, author of Passage and Executive Director & Co-Founder of The Brotherhood Sister Sol

"An ode to Black children, affirming their worth and teaching them about those who walked the path of greatness ahead of them. . . . The words and actions of 15 remarkable Black figures are subsequently presented, including those who are commonly found in children's history books, such as Dr. Martin Luther King Jr. and Rosa Parks, and others who are not, such as gay liberation activist Marsha P. Johnson, whose vibrant likeness is featured on the book's cover, and Fred Hampton, chairman of the Illinois Chapter of the Black Panther Party."
—Kirkus Reviews