Secrets & Spires (Paperback)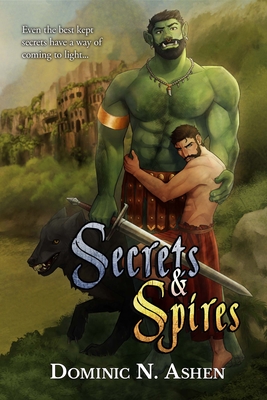 $22.99

Usually arrives at our store within 4-7 days
Description
---
It's not like anything bad or dangerous could happen, right?
Khazak has been feeling a little lost lately. By the age of thirty, he was the youngest Ranger Captain in his city's history. He thought he had the rest of his life figured out until he was betrayed by people he trusted and was forced to resign. The one bright spot in Khazak's world now is David, his human lover and former captive (though "former" doesn't always apply in the bedroom). The courageous orc will do everything in his power to not risk losing his handsome companion again.
David's having a rough time himself. After miraculously surviving a deadly attack, he's left looking for answers and seeking revenge. His search brings him to the city of P kannon, but he's not alone. His entire team is behind him, including Khazak, the orc who owned him (and technically, still does). But just as he's getting used to the idea of people knowing they're together, a threat from his past resurfaces. David hopes a side-quest to a mysterious mountain city may be exactly the romantic distraction they need, but something surprising may be lurking in the mist.
Filled with action, comedy, tent sex, giant snakes, kinky power exchange, and ghost stories the Storms and Sarcrafice series explores a magical world of gay/male-on-male BDSM relationships that is sure to have readers hungry for more.